Canada's Favourite Dog Bed
Pamper your pet with our soft fluffy faux furry plush soothing bed

that is finished with a
luxurious
vegan shag fur that

mimics the cozy comfort of a mother's fur coat, paired with deep crevices that allow your pet to burrow.

Your furred kids will have a full restful sleep for improved anxiety and overall well being.
SIZING BY BREED

XXS - Chihuahua, Pomeranian, Cat

XS - French Bulldog, Corgi, Bolognese, Japanese Chin, Maltese, Papillon, Yorkshire Terrier, Miniature Schnauzer

S - Beagles, Cocker Spaniel, Miniature , Norfolk Terrier, Toy Poodle, Bichon Frise, Shih Tzu, Border Terrier, Cavalier King Charles, Fox Terrier, Jack Russell, Apso, Boston Terrier, Miniature Poodle, Pug, Westie,

M - English Bulldog, Staffordshire Bull Terrier, Whippet, Basset Hound, Dachshunds

L /XL - Golden Retriever, Labrador, Boxer, Standard Schnauzer, Border Collie, Alaskan malamute, English Springer, Kelpie, American Staffordshire Terrier, Siberian Husky, Australian Shepherd, Shetland Sheepdog, Australian Cattle Dog, Poodle, Giant Schnauzer

XL/2XL - Dobermann, German Shepherds
😞You May Be Wondering...
Why your furry kids are always barking for no reason, urinating and defecating in the house, or even destroy everything in your house!
😢Pets' Anxiety affects not only your life but their health as well
Separation anxiety is often the main cause of these bad behaviors. Since pets have a sense of time, when you leave your pet for work, they know it will be a long time before you come home. But when they are alone, their anxiety builds up, and over time, not only causes them to engage in stressful behaviors but also affects their health!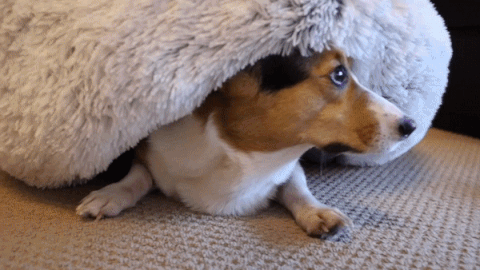 As fellow dog owners, we get you want the best for your four-legged friend. We also understand there are thousands of products claiming to 'calm dogs', with no success. The one thing we can wholeheartedly promise is that a Petnoo bed will change the way your dog relaxes and sleeps. After all, 15,000+ Pets nationwide can't be wrong.


Creates calm

for a full night of restful sleep.
Perfect for all seasons

(including summer)

.
Washing machine and dryer friendly – easy.
Vegan Friendly Materials.
Trusted by

over

15,000 Pets

(and counting).


With 40% Extra Filling than competitiors, we have your dogs best interests at heart.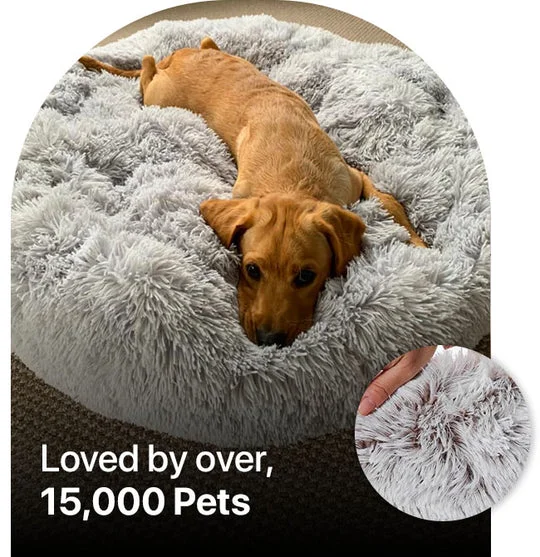 Why Pets Love Our "Warming Donut"?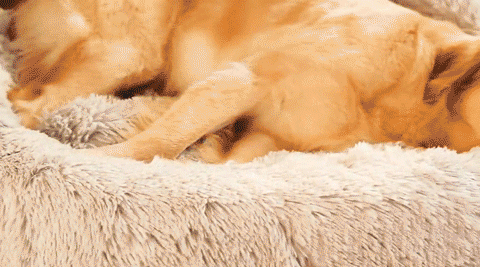 🐾 Warm & Soft: Whether winter or summer,all your dog needs is a warm & soft "Warming Donut" to sleep in!
✔️ Raised Donut Rim Edges to Create a Nesting Design That Dog's Adore
✔️ Waterproof Non-Slip Bottom to Prevent Movement on Floors
✔️ Self-Warming Fur for Maximum Heat Retention
✔️ Lightweight Plush Material for Effortless Transport and Portability
✔️ Countless Lush Colors to Match Each Home, Doghouse, or Kennel
✔️ Suitable for Dogs Up to 90 Lbs.
✔️ Pet-Safe Fabric and Dyes to Guarantee Each Pet's Wellbeing
✔️ Machine Washable
✔️ Packed with Premium-Quality Hollow Cotton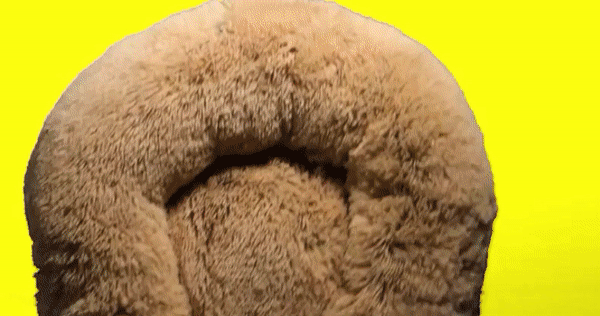 🐾 Super Comfy: "Warming Donut" uses premium natural fiber that can ease the pain of muscle.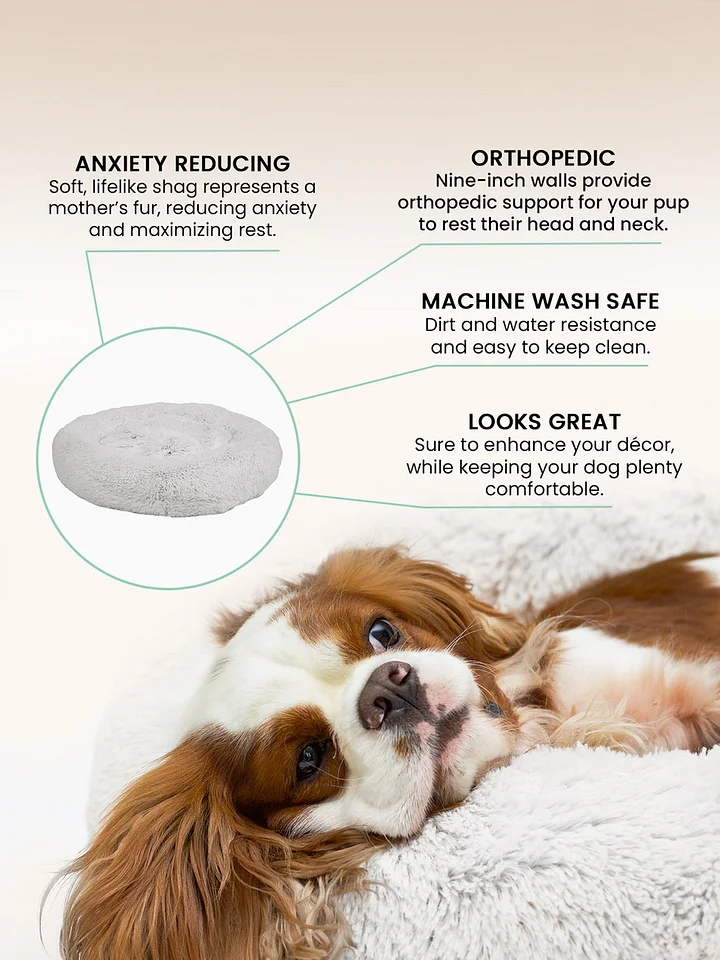 🐾 Waterproof & Non-Slip Bottom: The bottom adopts the waterproof and non-slip design, which is fully considered for dog owners and solves the pain points when living with dogs!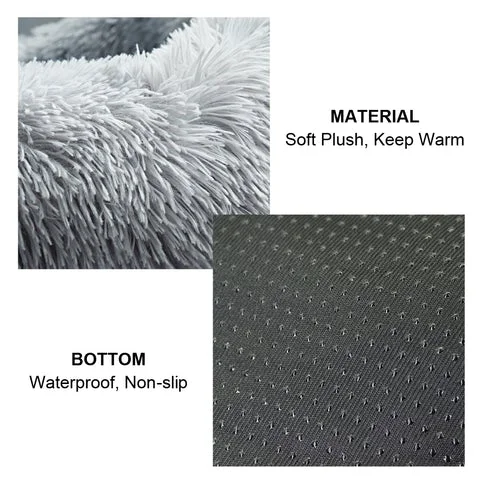 Washing Machine Safe
Our dog beds easily fit into washing machines, no matter the size.
Our beds are machine washable, can be put in the sun, on the deck, hung on a washing line, or in the dryer for a quick spin... letting you say seeya-later to nasty odours in seconds.
We recommend using a gentle cold wash/air cycle when both washing and drying for best results.




Why Choose our Anti Anxiety Pet Bed?
A Bed That's Soft, Healthy and Easy
Not only does our bed reduce anxiety and provide unmatched orthopedic support for your pup, but it also looks great in your home and is easy to keep clean and fresh.

And these are the best answers from a customer... Also we offer 30-Day Returns. All beds are shipped with tracking for full transparency and 30-day returns, meaning if you accidentally pick the wrong size, or decide it's not quite right you, it's no problem.



30-Day Returns, No Sweat

No matter the breed, no matter the pet, we have a snuggly plush bed, perfect for your best friend.

All Petnoo beds are shipped with tracking for full transparency and 30-day returns, meaning if you accidentally pick the wrong size, or decide it's not quite right you, it's no problem.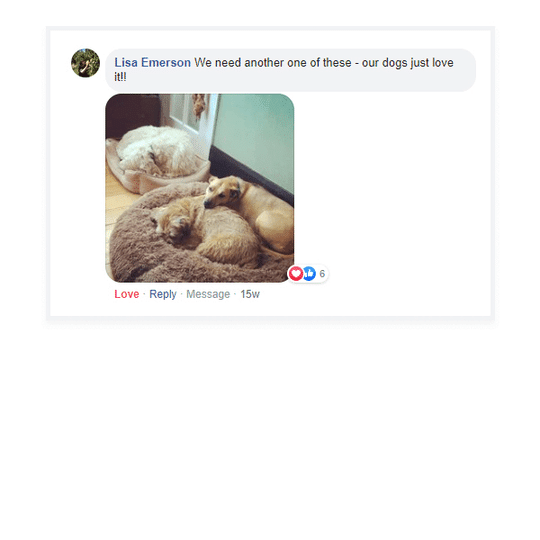 Backed by Hundreds of Reviews

Petnoo beds are loved by over 15,000 pets (and counting).

We've seen first-hand how impactful a Petnoo can be, from getting your pet off your bed (or couch) to helping them sleep right through the night or for providing comfort when home-alone.

Your pet will love you for it.


Any questions?

We are happy to help!

Contact us using our email: [email protected]

We look forward to hearing from you.