You'll be on cloud in these sandals, as the memory foam insole supports you with every step.
The cushion-like, double-padded memory foam insole is very soft. And the sandal is easy to combine. Don't worry about that.
ADVANTAGES:
Great shock absorption soles: Make your walk more steadily & stand for hours, without any strain or imbalance.
Reduces Pain: Eliminate the pain caused by flat feet, poor walking posture, and plantar fasciitis.
Posture Correction: Straighten your hips, correct kick knees, and muscle imbalance by adjusting the structure of your feet.
SPECIFICATION:
Heel Height: About 3cm
Shoe Width: Medium
Sole Hardness: Soft
Season: All seasons
Occasion: Casual, Travel, Daily
Features: Non-slip, Antibacterial, Deodorization, Quick dry
Size Charts:
Item Measurements:
We strongly suggest you have your measurements taken and use them as a reference when selecting an item's size. Measure yourself by following the guide below.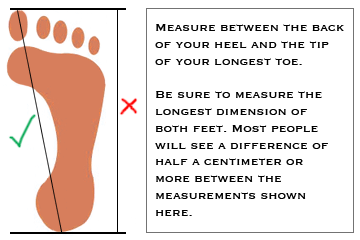 To measure your foot length, sit down on a chair and place your foot flat on a piece of paper. Trace the foot by holding a pencil vertically and outlining the foot. Using a ruler, measure the distance from the bottom of the heel to the tip of the longest toe.
Record the result in both inches and centimeters and use these measurements to find your size in the chart.
Package Includes:
Comfortable On Cloud Sandals*1